The panty liner. It is similar to a pad, but what is it? Are panty liners good for you? Do you only wear panty liners during pregnancy? Let me start by explaining to you what a panty liner is.
It is like a pad with PE backing, but thicker. You can use panty liners for discharge. However, they are not designed to soak up too much discharge. Light period flows, sexual intercourse discharge, and pregnancy discharge are all panty liners are supposed to soak up. It is never recommended to use your panty liner for heavy discharge. A panty liner is just extra protection for you.
The Construct of the Panty Liners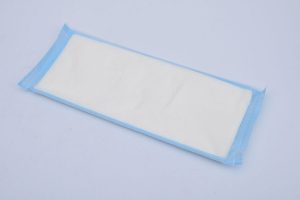 Panty liners are made up of paper pulps and superabsorbents. They do have wings on them and fit in the gusset of the actual panty. Usually, they come with a sticky adhesive on the back. Panty liners, as I said before, are used to absorb the light discharge. That is why panty liners during pregnancy are so popular.
You don't usually have a heavy period when you're pregnant so therefore Panty Liners will soak up your light discharge. Panty liners are very similar to pads. Since they come with adhesive on the back you will never have to worry about it slipping out your undies. You must place the panty liners in a vertical position inside your underwear. Why vertical? That's the way your underwear and body are designed. After you place the panty liners in your underwear you can wrap and secure them.
Why wear panty liners during pregnancy?
Panty Liners During Pregnancy Are Recommended. When you are pregnant you produce lots of discharge. A common discharge is an almost-non-existent smelling whitish discharge. Panty liners keep that discharge from staining your underwear. Sometimes when your pregnant there is a little blood or other types of discharge. Panty liners will keep that from staining your underwear too. Panty liners during pregnancy are a smart choice because they will catch just about anything (even urine).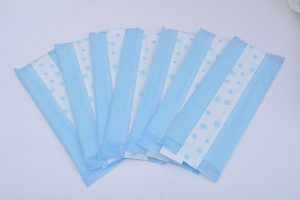 The first brand that comes to mind when thinking about pregnancy panty liners is Always Discreet. They have great pads, but even better panty liners. Some come with wings and some don't. Carefree is another great pregnancy panty liners brand. They usually come with one hundred and twenty panty liners. There is one brand that purposefully targets pregnant women and that is Care-De Panty Liner. While the name sounds funny if you say it out loud it is actually a nice brand of panty liners. There is also I-JBK Barely There panty liners. They are light, absorbent, and come with one hundred in the pack. Playtex Sport Liner is not just for women who like to play sports.
As a pregnant woman, you can use them as Pregnancy Panty Liners as well. Poise Incontinence works well too. The point is that there are more pantyliner brands than stars in the sky, but I recommend buying name brand panty liners. They seem to work better. To add, do not be mistaken, you can turn any panty liner into pregnancy panty liners.
Panty Liners Are Beneficial For Every Woman.
However, just as a disclaimer, wearing a panty liner all the time can increase your risk of yeast infection. You should always check your panty liners for harmful chemicals if they are scented as well. Sometimes panty liners contain harmful chemicals when they are scented. Also, change your panty liners frequently. If you do not change them you run a risk of a urinary tract infection. Have you had that? If you haven't, trust me, you don't want one.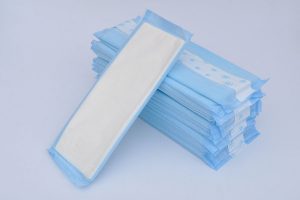 If you are pregnant you do not want to catch a urinary tract infection. Make sure to change your pregnancy panty liners frequently. Do not wear your panty liners too tight either. You are restricting oxygen, that precious commodity that keeps us alive, from your urethra. If you have panty liners on during the day and you want to have them on at night then you should change them out before you go to bed.
Again, you do not want a urinary tract infection or a yeast infection. However, are not necessarily harmful. It is rare for any woman to catch a yeast infection or urinary tract infection from wearing panty liners. As long as you change the panty liners and use them for light discharge instead of heavy discharge you will be fine. So there you have it.
Panty liners are thin and they are just like pads. I mean… why wouldn't it be like a pad? Older women and younger women can wear them if they feel comfortable in doing so. It really is a preference. Pregnancy panty liners soak up lots of that pregnancy discharge and even if you aren't pregnant you can soak up all your own discharge caused by various reasons.
How To Choose The Right Panty Liner?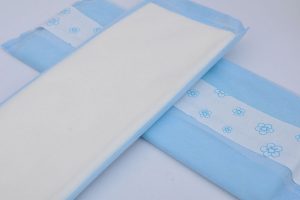 There are tens of hundreds of panty liner brands. The name brand ones are probably your best bet because they are name brand for a reason. There are some companies that specialize in pregnancy panty liners. There is no difference really, but maybe it makes you feel better to buy some that are targeted to you if you are pregnant. Panty liners are safe, but let me reiterate the health issues (especially of pregnancy panty liners).
If you do not change your panty liner you run the risk of a urinary tract infection. Yes, that is a rare case, but not so rare if you do not change your panty liners frequently (especially pregnancy panty liners). You can get rashes if you use panty liners that are scented. I do not recommend scented panty liners to pregnant women because of that.
If your panty liners are too tight, especially pregnancy panty liners, you could be giving yourself problems that you do not need. Do yourself a favor. Change, change, change your panty liners. I can not stress that enough. Trust that panty liner will always be there when you leak and all throughout your pregnancy. Always remember though, heavy discharge is not compatible with your panty liners. Nonetheless, they are great for mild leakage. Now you know all about panty liners.