The demand for non-woven fabrics has always been high. The surge in the demand for these fabrics goes way back to the many ways the fabrics can be of use. Today, non-woven fabrics are widely used in the medical field and in geotextiles. And there are a lot of things to know about hydrophilic non-woven fabrics.
What is Hydrophilic Non-woven Fabric?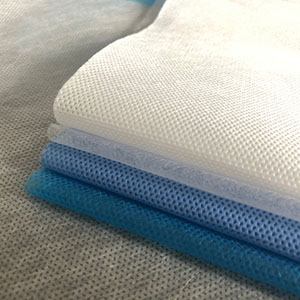 Hydrophilic Non-woven Fabric stands out when it comes to the original repellency of nonwoven fabric to water. This fabric can absorb water and retain its original properties and strength. Hydrophilic non-woven fabrics come with distinctive properties, are budget-friendly, and embrace simple processing methods.
Manufacturing hydrophilic non-woven fabrics is not an easy undertaking. The process entails adding hydrophilic agents to the fibers and the end result is a non-woven fabric. The material is made from stable and long fiber-connected together by mechanical, chemical, or heat treatment.
The manufacturer will combine a wide variety of fibers and treat them to the desired non-woven characteristics one needs. The new fabric can efficiently attract and hold water. Therefore, when out there looking for hydrophilic non-woven fabrics, ensure you are getting top-notch designs from a reputed supplier.
Features of Nonwoven Fabric
When looking for nonwoven fabrics, don't be in a rush. You will not doubt your instincts if you hold key features of non-woven fabrics at your fingertips or checklist. With this in mind, here are key characteristics that make non-woven fabrics stand out. Have a look;
Softness – Genuine and professional fabric manufacturers will use fine filaments or fibers to make soft and comfortable fabrics.
Lightweight – Reputed non-woven fabrics manufacturers use polypropylene resin and the end product is a light fabric to use in different applications.
Water Repellent – The best non-woven fabrics are manufactured with moisture repellents via mechanical, solvent, thermal or chemical treatment. The final product will stand out in terms of liquid repellency.
Air-permeable – Hydrophilic nonwoven fabrics are 100% fiber with good air permeability. Hence, they are easy to use and keep clean.
Eco-friendly – If you are environmentally conscious, you will notice that the chemical structure of polypropylene is that strong. Hence, it's easy to break the molecular chain of the material and avert it from polluting the environment.
Uses of Hydrophilic Nonwoven Fabrics in Daily Life
The uses of hydrophilic nonwoven textiles vary greatly and you should pick designs that will meet your needs and preferences. They include;
As industrial supplies for instance; garments for cleaning rooms or uniforms of spray-painters.
Industrial applications like making car covers, labor suits, or raincoats.
In the construction sector, and especially in making water-proof and damp-proof material great on the roof.
Maintaining proper hygiene. Used to make adult diapers, sanitary towels, hygiene pads, and pet pads.
In automotive applications like automobile headliners and upholstery.
In the agricultural sector make agricultural seed strips and coverings.
Uses of Nonwovens in Medical Textiles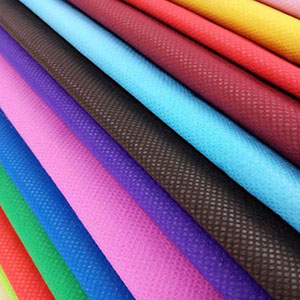 The impeccable developments in the medical field these days are praiseworthy. You cannot think of any of these innovations without paying attention to medical textiles. And if you are visiting your non-woven fabric supplier today, nonwovens in the medical world can be used in;
1. Medical device implants
2. Isolation gowns
3. Surgical covers and drapes
4. Gloves
5. Wound dressings
6. Medical packaging
7. Bath wipes
8. Drug delivery and
9. Surgical masks
Why Nonwoven Fabrics for Medical Applications?
The many incomparable characteristics of non-woven fabrics make them ideal for medical applications. For instance;
Provide excellent user protection
Medical practitioners look forward to undertaking successful procedures and non-woven fabrics provide high abrasion and tearing resistance.
High performance
These fabrics make it easy to achieve a better feel, they are comfortable to use and air-permeable.
Great Efficiency
Non-woven fabrics provide excellent breathability and are easy to sterilize and wash, hence effective for use.
Less potential for contamination
Cross-contamination is possible in the medical sector and with proper fabrics; it is easy to control such risks.
Benefits & Suitability of Using Non-woven Fabric in Medical Applications
It's wise to put the suitability and benefits of using non-woven fabrics when visiting the best nonwoven manufacturer. These fabrics have successfully replaced traditional barrier-rending medical textiles and their properties make them a better option in the field.
Nonwoven fabrics are eco-friendly as they are manufactured using natural fibers a better option in the medical field. These medical fabrics are also cost-effective and will offer an efficient way to offer medical assistance. Any medical institution will not overlook non-woven fabrics because they are disposable and great for single use.
Conclusion
Nonwoven textiles are great for use in many sectors. They are excellent for use in the medical, agricultural, automobile and industrial fields. The adaptable features of non-woven fabrics guarantee excellent performance and efficiency. However, ensure your nonwoven textiles are of high quality and manufactured by professionals. The suppliers you are dealing with should as well understand why nonwovens standout in the market and meet your needs.