Adult Diapers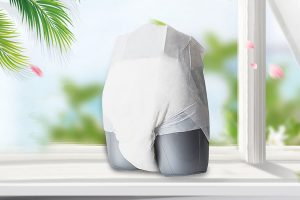 Are you looking for the best manufacturer to wholesale adult diapers that can give your customers lower prices on high-quality diapers used to better control incontinence issues? So, you are in the right place. Care-De is the one.
You know adult diapers (adult briefs) can be a more comfortable and safe way to control incontinence effects. Clean, sanitary, super-absorbent Diapers For Adults are always available at Care-De. Patients can live productive lives without fear or embarrassment through the effective and safe use of these incontinence products, including adult diapers with tabs and medical disposable underpads.
Care-De Disposable Diapers for Incontinence are suitable for adults both men and women. The high absorbency adult diaper can keep the users' or patients' skin dry and safe and protected for long periods of time.
Key Features:
Super liquid absorption and retention capacity.
Perfect leak-proof protection.
Control of bacterial growth.
Odor elimination.
Easy to wear and carry.
Improve the quality of life.
Care-De is a factory specialized in the production of adult diapers for men and women with various specifications and requirements. Our incontinence products are usually used in hospitals, nursing homes, home care for old or disabled people, etc. Now, buy single-use adult diapers in bulk, you will enjoy more discounts.
If you are looking for a steady Disposable Adult Diapers manufacturer or supplier, Care-de is your ideal choice. We can provide you with quality assurance and pricing advantages. Contact us now to get the best wholesale price!
Showing the single result