Urinary incontinence is a condition that occurs when you are unable to control urine leakage. It is a common problem for many people which can cause discomfort if not well attended.
Impacts of urinary incontinence on people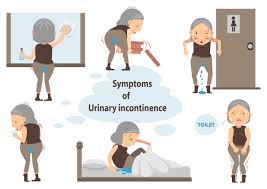 Urinary incontinence has multiple implications on people and it has been noted that it affects personal recreations and social interests. People who are suffering from such a condition may be anxious and depressed. Depression occurs due to personal perception and physiological states. This perception impacts the choice of activities one gets involved in. It might make one feel incompetent because of fear of being negatively judged. When this continues there is a likelihood of living poor quality life because self-efficacy is closely related to depression. Eventually, it influences the persistence, goals, and choices of a person.
Additionally, it brings about financial impact because research shows that close to $5.2 is spent to provide incontinence care because of various medical equipment that is used. This might prompt people to spend more to address this situation which ends up affecting their financial stability. Therefore, the urinary incontinence destructive consequences to the social and psychological life of a patient require immediate interventions. The impacts felt at an individual level will escalate hence disrupting the normal way of life.
What is incontinence pad
Incontinence pads are impermeable multilayered sheets which have high absorption properties. It is used among patients who have urinary incontinence. These pads are usually placed on a bed or undergarments of the patient. Some of these incontinence pads can be reused while others are disposable. Therefore common uses include urinary incontinence, neurogenic bladder, bowel problems, bowel incontinence, and bladder problems.
Features of Disposable incontinence products
Many Incontinence Products are available in the market. Therefore by basing on the features, it can help you to make a good choice. So let's get into some of those features:
Level of absorbency
The level of absorbency determines the amount of urine that can be held in the incontinency pad without any leakages. Therefore you need to go for a product which has a higher level of absorbency especially when you are on outdoor activities.
Material
The choice of material is also very essential in preventing soreness and odor. A good material should ensure that the surface adjacent to the skin and the one next to the clothing should remain dry.
Absorbency speed
The rate at which disposable incontinence pad absorbs is also a vital feature. A good incontinence pad should absorb quickly.
Size
The incontinence disposable pads are available in a variety of sizes which helps you determine which works best for you. This is based on the frequency of changes. A more absorbent and a larger disposable product is recommended if you plan to change after 6-8 hours.
Functions of incontinence pads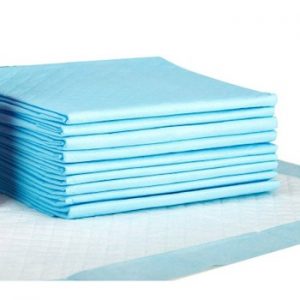 Disposable incontinence pads are used among patients with urinary problems. These patients can't hold their urine hence some leakages might be very uncomfortable. Therefore these pads help in preventing urine leakages onto the clothes, it prevents skin irritation and it controls odor. Therefore this makes you comfortable as you walk around because you might not be subject to embarrassments. It is advisable to have your pads on if you have bowel and bladder problems.
Which one is better between incontinence pads and adult diapers?
Adult incontinence is a common problem that has pushed many people to look for ultimate solutions. Well, it is a daunting task to find the right incontinence pads for adults because there are a lot of them in the market. However, incontinence pads are way too much better than the old fashioned adult diapers. They are comfortable and less bulky than the adult diapers hence you can be confident and comfortable when wearing them under your clothes.
Incontinence pads are quite improved which can sustain heavy leakages which can hold urine for a long time giving you some time to dispose of it when you are in an appropriate place. Nowadays people are finding it easy to embrace incontinence pads because it is more convenient and it makes them comfortable.
Best Incontinence Pads in the market
The following are some of the best incontinence pads available in the market:
Care-De incontinence pads
The intimates incontinence pads
Tena pants super med 12'S
Mc Lesson UPHV3036 stay dry ultra underpads
Prevail fluff incontinence pads
Prevail super absorbency disposable underpads
0221 Supreme pants pull up incontinence pads
Conclusion
Urinary incontinence is a common problem that should not make you shy off because in this article I have given you a light of hope based on the incontinence pads. Urinary incontinence requires different levels of protection hence I do recommend that you identify a product that can perfectly suit your needs.
Anyway, you can give a try on Care-De. Our disposable incontinence bed pads are suitable for men and women. In addition to quality assurance, the price of the product is also very moderate. Currently, our products are only for dealers and retailers. However, we may also retail this product in the near future. Stay tuned!