Disposable Pillow Cases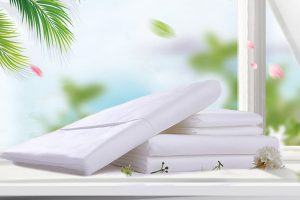 Care-De Disposable Pillow Cases are constructed of a lightweight tissue or non-woven with poly backing (PE Film). Our Pillowcases offer a cost-effective alternative in disposable bedding. They provide absorbency and a fluid barrier. This is helpful for you to reduce the times of washing pillowcase and save you time.
Key Features:
Made of tissue/poly or non-woven.
Highly comfortable to use.
Skin-friendly and high absorbency.
Helps improve sleep quality.
High quality and Cost-effective.
Helps aid in infection control.
Guard against stains and spills.
The standard Disposable Pillowcase model 360 offers the tissue to absorb fluids. Meanwhile, the poly backing can protect the pillow from fluid contamination and adds strength. They can keep your pillows clean and avoid staining them. You know, their performance is perfect.
Care-De Disposable Pillow Cases used in hospital, dental clinics, beauty salons, etc.
Why Choose Us?
Care-De is a Manufacturer specializes in the production of disposable pillow cases with various specifications and requirements. Our products mainly used in medicine, health care, and daily life, etc. We provide quality assurance and pricing advantage. Care-De Single-use Pillow Cases sold well in Europe, USA, Middle East, Asia, South America, and other markets.
If you are looking for a steady Disposable Pillowcases Manufacturer or Supplier. So, you are in the right place. Care-de is your ideal choice. Contact us now to get A Surprise Price!
Showing the single result